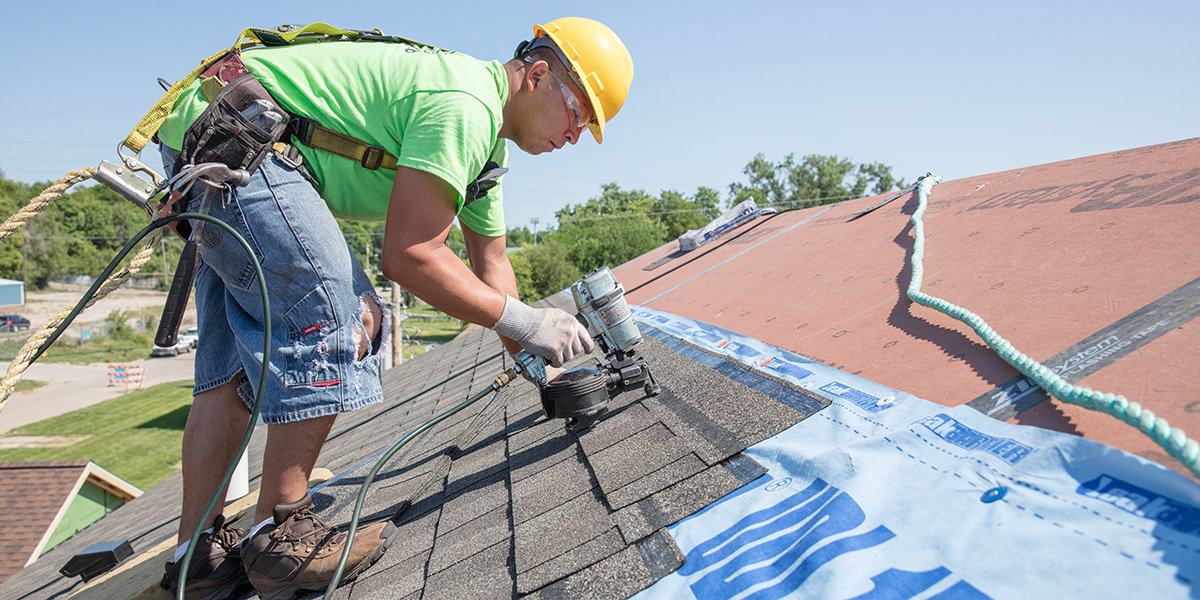 Construction of an apartment in a self-build housing cooperative
Habitat for Humanity Poland helps building inexpensive apartments in the model of self-build housing cooperatives. Currently, we are working on launching a construction of several apartments in one of the municipalities nearby Warsaw. More details on the location and project timetable will be available in the first months of 2018.
FREQUENTLY ASKED QUESTIONS
What is a self-build housing cooperative?
A self-build housing cooperative is an initiative of a group of families working together to acquire a property in order to build there a multi-family building, so that they can meet their own housing needs.
How is it done?
Habitat initiates and moderates setting up a group by applying its qualifications criteria.
A group or Habitat purchases a piece of land.
Habitat prepares an architectural design (in cooperation with the group).
Habitat assists in financing (e.g. by guaranteeing a loan)
Habitat collects all necessary permits and helps with formalities.
Habitat supervises and coordinates the construction works.
After the construction ends, the group takes over responsibilities and becomes the owner of both the land and the building.
What are the costs of the project?
Members of a self-build housing cooperative cover the costs of their apartments, which will consist of:
land – 10-15%
construction – 55-60%
architectural design, permits, formalities – 5-10%
construction supervision – site manager + administration – 5-10%
finishing work 10-15%
Habitat Poland assists in financing the project by supporting the self-build housing cooperative members during negotiations with banks and by setting up a guarantee fund for the time of the construction.
Additionally, Habitat Poland will help to reduce the costs of construction by leading the project as non-profit, including:
assisting in designing the apartments, so that they are inexpensive in construction and later exploitation
including future inhabitants and volunteers in simpler works at the site
securing support from donors, e.g. construction materials
Who can join self-build housing cooperatives?
Habitat Poland applies 4 basic criteria when selecting participants of its projects. The criteria will also be applied to the self-build housing cooperative:
housing need
we build houses for meeting one's housing needs and not other purposes (business activity, re-selling etc.)
we build mostly for families who are in housing need (overcrowding, bad living conditions, lack of housing etc.)
   2. ability to repay/cover the costs
we build for families, which are able to cover/return the costs of construction
   3. permanent residence
we build for families, which intend to live permanently in the new house/apartment
   4. partnership with Habitat for Humanity Poland
we build for families, which agree on the conditions of cooperation with Habitat Poland, including leading the construction works by a Habitat Poland engineer and active participation in the construction works (every family is obliged to work at least 300 hours at the construction site).
APPLY
If you are interested in joining Self-Build Housing Cooperatives nearby Warsaw, write to Magdalena Ruszkowska-Cieślak, the Director of Habitat Poland: mruszkowska@habitat.pl.
LEARN MORE