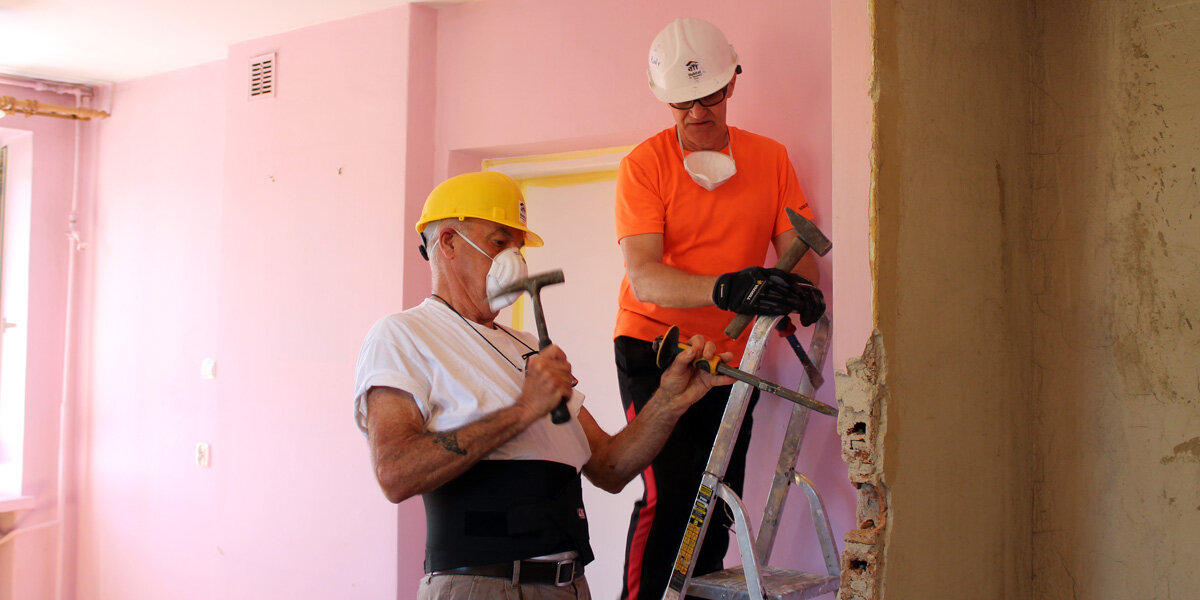 Extension of a hostel serving people at risk of homelessness in Pszczyna
We help extend a hostel serving people who are at risk of homelessness and people who recover from addictions. The hostel is part of Mother Eva's Blue Cross House in Pszczyna. We renovate the rooms which are not currently in use so the capacity of the hostel can increase to up to 20 people. The project is an effect of our partnership with the Silesian Blue Cross Foundation.
How do we help?
We participate in the works aimed at extending the hostel and organize volunteering events at the site. We obtain monetary donations, thanks to which we can provide renovation materials that are needed for the works done with our volunteers. We also help to cover the remaining costs of the hostel extension as we have provided the Silesian Blue Cross Foundation with a non-profit loan for this purpose.
At the end of May and beginning of June 2017, we participated in the renovation works together with our 9 Global Village volunteers from Canada. The volunteers renovated 4 rooms: did demolition, plastering and painting in two bedrooms and a conference room, hung wallpaper in the corridor. They also removed old plaster from the exterior walls because it had been damaged by damp.
Related