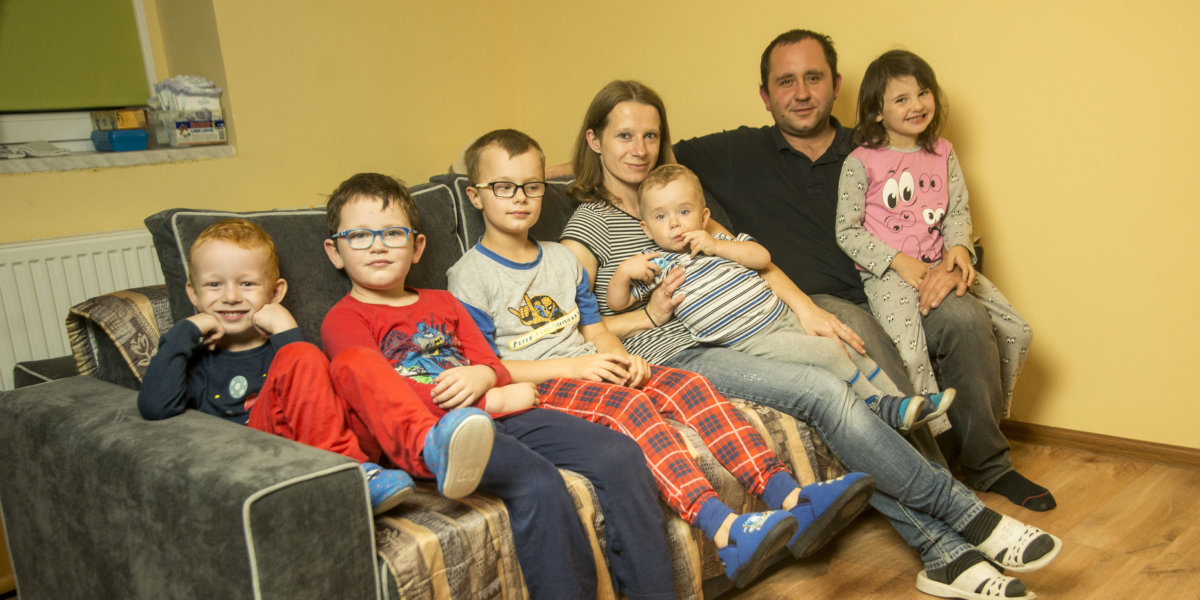 House renovation with the family of Małgorzata and Piotr in Piekary Śląskie
Between autumn 2016, and spring 2017 we supported the family of Małgorzata and Piotr with 5 little children. Together, we renovated an old house which they inherited from Małgorzata's grandparents.
About the family
Małgorzata and Piotr met in Rabka, in the clinic in which their children had medical examination conducted. At that time, they both were single parents with two children. Piotr often recalls: Children were playing together and we were just chatting like parents do – about our kids, about our life stories and by and by we started dating.
Finally, Małgorzata and Piotr got married and settled in Gorlice (south-east Poland), hometown of Piotr's family. But the apartment they had rented soon became too small – in 2015 their fifth child was born. After the birth, Małgorzata and Piotr decided to move to Piekary Śląskie (south-west Poland) and renovate the house which Małgorzata inherited from her grandparents. Unfortunately, the house was not habitable, so the family moved to the flat of Małgorzata's mother, who lives in the same town. The money they saved by living with family allowed them to start the renovation but very soon they realized that it will not be enough. In the summer of 2016, Piotr asked Habitat Poland for help with the renovation works.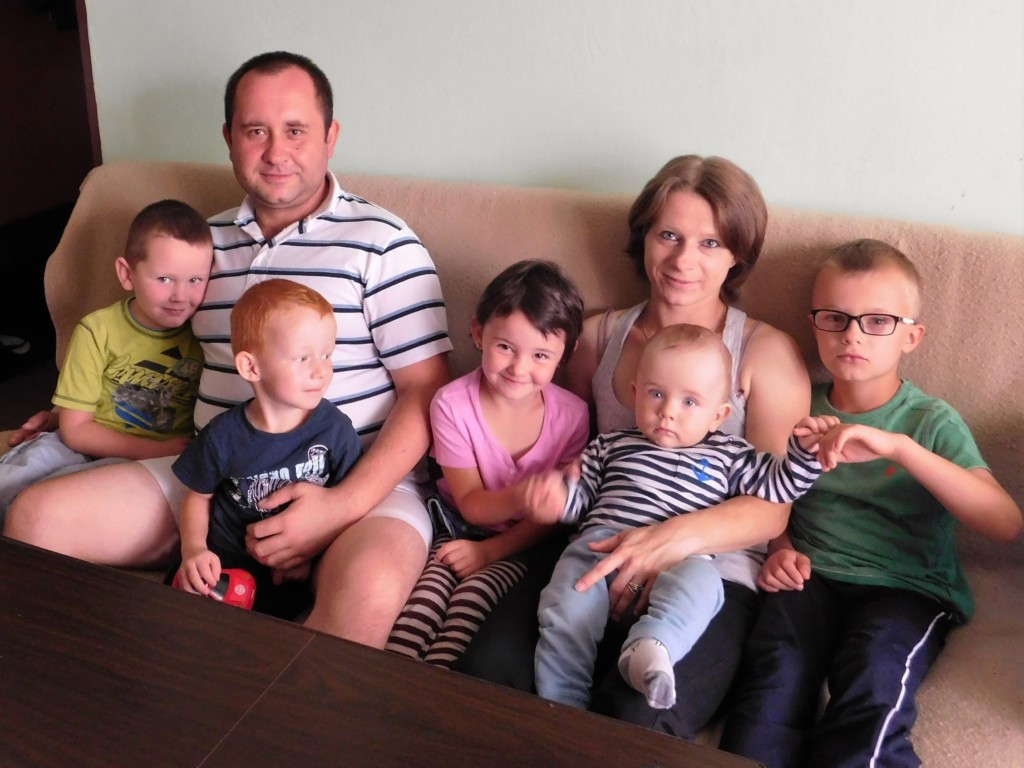 About the renovation
Habitat for Humanity Poland helped to reduce the cost of renovation by organizing voluntary actions and acquiring donations of building materials.
In the autumn of 2016, a group of 23 students from Salzburg came to Poland through the Global Village program. They spent almost 400 hours at the construction site, among others helping with installation of drywall panels.
In April 2017, a group of 12 Global Village volunteers from the US helped to clean the exterior walls and paint the interior walls.
The materials we had managed to gain from donors were heaters (donated by a individual) and building materials (donated by the Atlas company).
Habitat for Humanity Poland not only helped to reduce the cost of renovation, but also took care of the supervision and coordination of works. If there was a necessity of performing very complicated works that could be done only by professionals, Habitat Poland hired contractors. In this case, a professional crew was responsible for the construction of ceilings.
The family was able to cover the costs of works which could be eliminated thanks to an interest-free loan that has been granted by Habitat Poland.
Project progress in photos
1. The condition of the house before the commencement of works with Habitat Poland's support (July 2016)
2. Works with the volunteers from Austria (October 2016)
3. Works with the volunteers from the USA (April 2017)
4. Family in the renovated house (September 2017)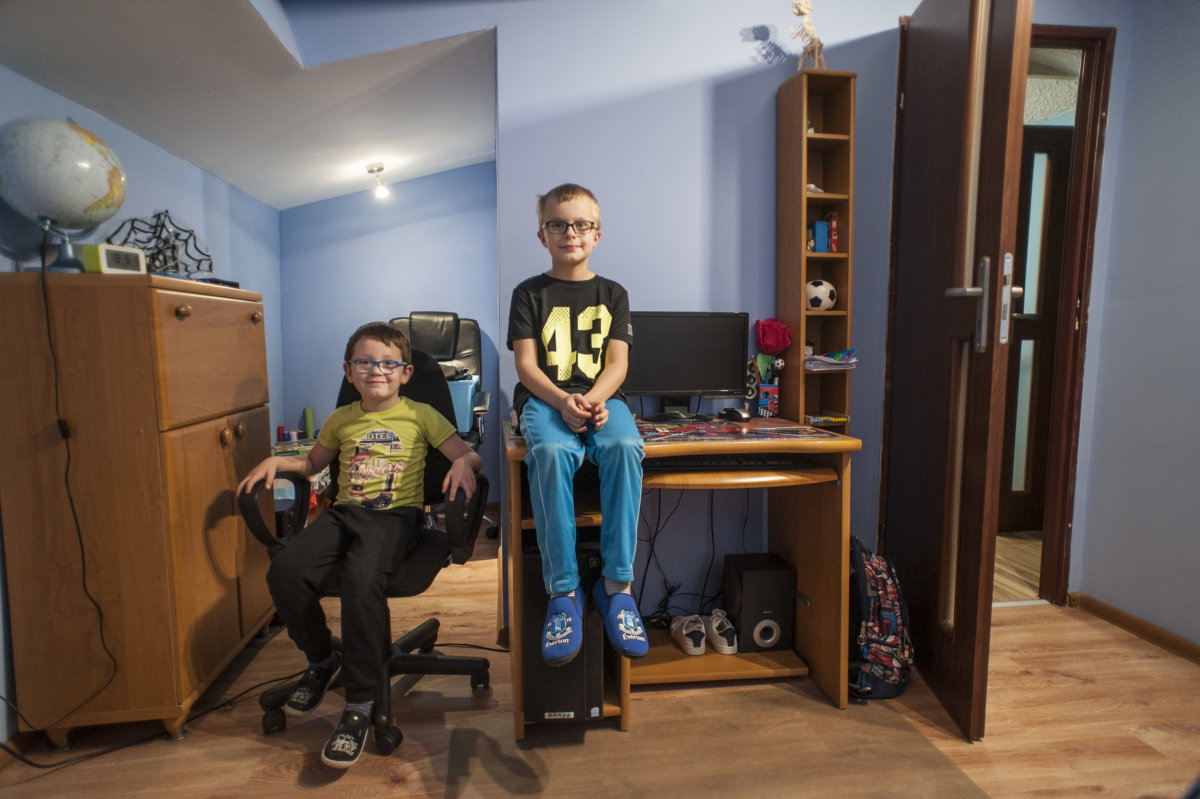 Details of the project:
Dates:
September 2016 – April 2017
Location:
Piekary Śląskie (Southern Poland)
Contact person:
Adam Król
akrol@habitat.pl
Related