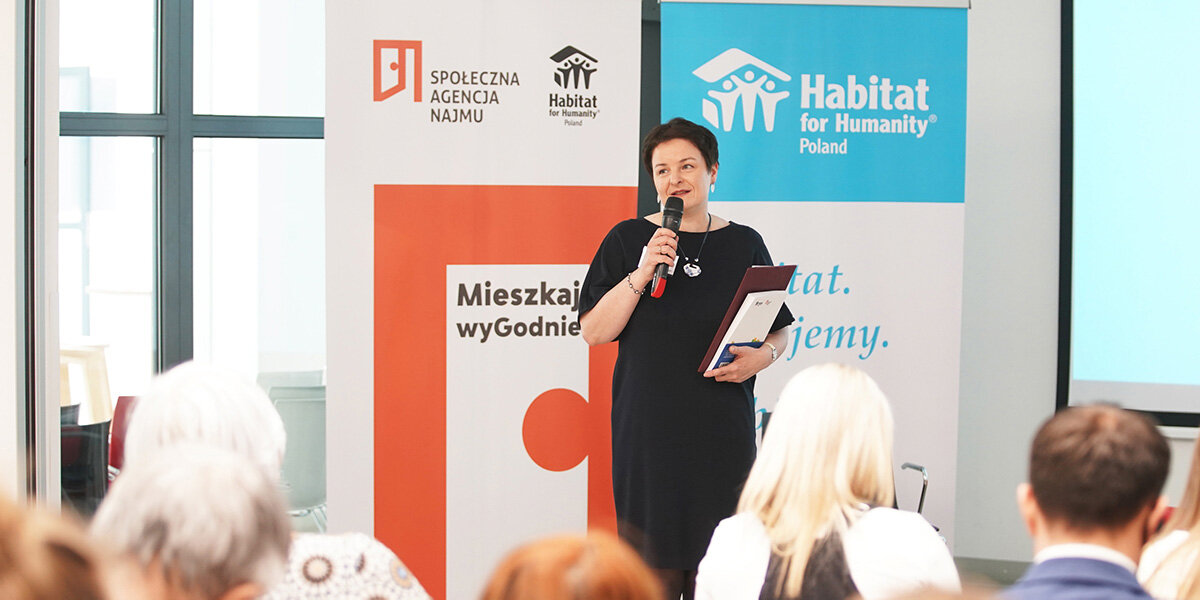 Speakers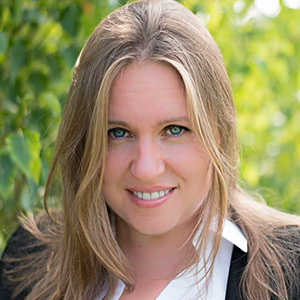 Agata Delmaczyńska
Green Officer Hotelier. At heart a hotelier, by passion a climate popularizer. Supports hotels in green transformation. Educator in the field of climate issues, waste management, good practices, sustainable development, circular economy. Animator of the Climate Mosaic. Consultant of innovative solutions. Promotes pro-environmental activities of hotels, analyzes trends in tourism, connects hotels with NGOs.
Organizer of events within Circular Economy Club Warsaw under the patronage of the President of the Capital City of Warsaw and business meetings within Entrepreneurs Club in Targówek District. Auditor and trainer of international Green Key certification. Expert in the Climate Leadership project led by the UNEP/GRID Warsaw Center. Expert at the Partnership for Climate platform run by the City of Warsaw. Ambassador of the "I helped make my world better today" initiative. Optimist.
Michał Guć
Deputy Mayor of Gdynia for Innovation Issues. A civil engineer with a degree in economics. In Gdynia he is responsible for innovation and social issues. On behalf of the Mayor of Gdynia he promotes cooperation with the non-governmental sector. He was an initiator of the first in Poland local senior citizens policy. He supervises, among others, programmes concerning revitalisation, social participation and organisation of local communities, as well as Social Innovations Laboratory.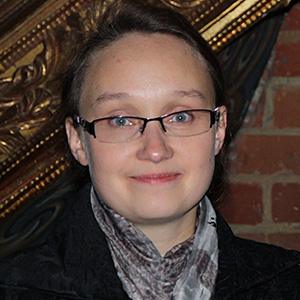 Aleksandra Jadach-Sepioło
Economist, specializes in urban revitalization, economics of urban development and urban policy. Deputy director of the Institute for Urban Development. From 2014 to 2019, on behalf of the Institute for Urban Development, she managed an advisory project for the Ministry of Infrastructure and Development on drafting of the Law on Revitalization, the National Revitalization Plan and the National Urban Policy, as well as advisory projects on revitalization in pilot and model projects. Currently manager of the project entitled "EDINA – Energy-efficient development in Special Revitalisation Zones and Urban Areas".
Assistant Professor at the Chair of the Innovative City at the Warsaw School of Economics. Director of postgraduate studies "Urban revitalisation – the organisation and financing". Author of several dozen publications and expert opinions on urban revitalisation, financing and programming urban renewal processes, public-private partnerships, housing and real estate value management in revitalised areas.
Maciej Kosiorek
ReStore Manager, responsible for operational processes related to the ReStore Center, overseeing store operations, representing the ReStore program. Extensive experience in the furniture industry, project leader, a graduate of the Warsaw University of Life Sciences, a fan of ecology and Zero Waste.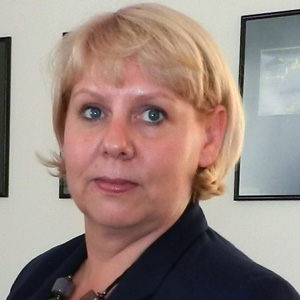 Małgorzata Mellem
Member of the Management Board of Budlex Sp. z o.o. A graduate of the Kazimierz Wielki University in Bydgoszcz. She completed postgraduate studies in real estate management, trading and estimation.
In the years 1995-XX, she held the position of Head of Promotion in Gazeta Wyborcza. Then, she started cooperation with HEJS, where she held the position of Commercial Director, successfully developing her managerial skills and effectively managing the sales team.
She has over 20 years of experience in the real estate development and market. She mainly specializes in acquiring new land, negotiating contract terms and selling properties on the primary market.
In the years 2002-2012 she held the position of Sales Director at Budlex. In 2012 she was appointed to the Management Board of the above mentioned entity. Currently, she holds the position of Vice President for Sales and Marketing. She is responsible for building and implementing a sales strategy. She coordinates marketing plans and actively supports Budlex brand value building.
Analytical skills, negotiating competence and excellent market knowledge meant that since his appointment, the value of real estate sold by Budlex has been doubled.
Great enthusiast of mountain landscapes, and canoeing on quiet charming rivers.
Admirer of Polish history, with particular emphasis on the Polish and European history of urbanization.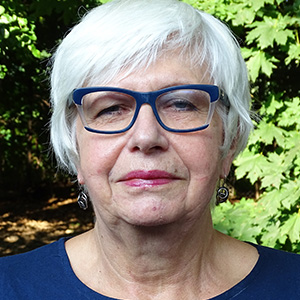 Alina Muzioł-Węcławowicz
PhD, urban geographer, researcher and consultant specializing in housing economy and housing policy, especially social and affordable housing, urban renewal and local development issues. She was professionally associated with the Institute of Geography and Spatial Planning of the Polish Academy of Sciences, the National Economy Bank, the Warsaw University of Technology. Currently cooperates with Habitat for Humanity Poland, the Institute of Urban and Regional Development and local governments in Poland. An author of many research papers and expertise's on housing, especially social housing in Poland and urban renewal. Alina promotes social rental housing, active role of the local governments in housing policy, including social housing, housing projects in urban renewal programmes.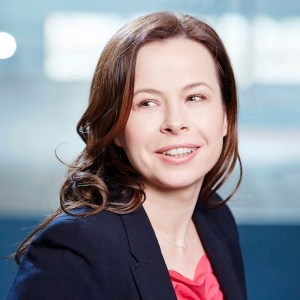 Aleksandra Myczkowska-Utrata
Lawyer, longtime economic journalist of Rzeczpospolita. She was a spokesperson and director of communication at Bank BGŻ (now BNP Paribas), head of communication at Nextbike Poland. She participated in communication and PR projects for companies in the financial, insurance, media, consulting, chemical and construction industries. Since 2017 she runs Słodziaki – Foundation for children with diabetes.
Aleksander Paszyński
Journalist, PR and content marketing consultant. Associated with the media for over 20 years. Studied journalism and political science at the University of Warsaw and at the M. Wańkowicz School of Journalism. He gained experience in new technologies during courses: "Understanding Media by Understanding Google" and "Content Strategy for Professionals" (Northwestern University in Chicago). He has worked for, among others: Super Express, Bank for European Cooperation, PTP Kleinworth Benson, Prokom SA, Polnord SA, Gratka.pl, Dom Kredytowy Notus SA, Polish Tourism Organization, Polish Association of Private Tourism Employers – member of the Lewiatan Confederation.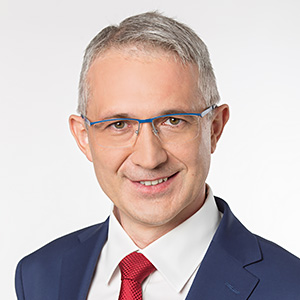 Arkadiusz Ptak
Graduate of the Faculty of Political Science and Journalism at the A. Mickiewicz University in Poznan (1999). PhD in Political Science (2017). He also completed postgraduate studies in Executive Master of Business Administration (2021). From 2018 Mayor of the City and Municipality of Pleszew (previously Deputy Mayor for 12 years) and Professor at the Institute of Rural and Agricultural Development of the Polish Academy of Sciences in Warsaw. In the years 2007-2012 he was scientifically affiliated with the A. Mickiewicz University in Poznan. In his academic work he focuses on the issues of local authorities, electoral competition, social capital, local and regional development and urban peripherality.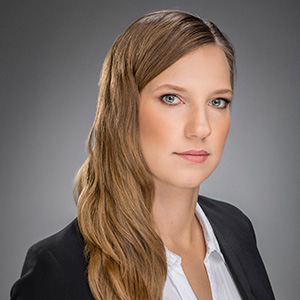 Katarzyna Przybylska
Specialist in developing and promoting effective legal regulations that improve the quality and accessibility of housing solutions. Advocate for decent places to live acting on behalf of citizens and entire social groups affected by housing problems. She is a specialist in the development and promotion of effective legislation to improve the quality and accessibility of housing solutions. She has been engaged in the development of legal regulation on social rental agencies or strategy for deinstitutionalization of social services. She encourages decision-makers to take action to ensure the most effective provision of broad access to decent housing.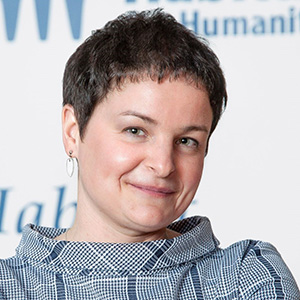 Magdalena Ruszkowska-Cieślak
Responsible for developing strategic program lines and partnerships for affordable housing in Poland at Habitat for Humanity Poland, for 5 last years – leader of the Organisation. Passionate for developing social innovation and scalable solutions that bring real improvements in people's life. Expert in field of housing and social exclusion issues, experienced manager of research and advocacy projects, focusing on protecting the rights of groups threatened with social exclusion.
Member of Expert Commission for Preventing Homelessness at the Office of the Ombudsman of Citizen Rights in Poland.
Member of Executive Board of the Polish Committee of the European Anti-Poverty Network (EAPN).
Speaks English, French, Italian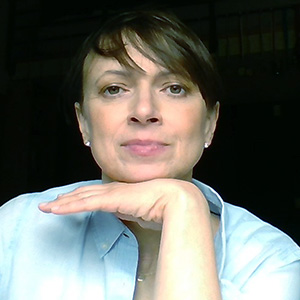 Beata Skawińska
Economist by education (graduate of the Warsaw School of Economics), banker by experience (total of over 25 years at Citi and UBS), for over a year she has been managing Dentons Business Services EMEA, a shared services center for the world's largest law firm. The center actively cooperates with Habitat for Humanity Poland in various projects, popularizing the idea of circular economy among employees.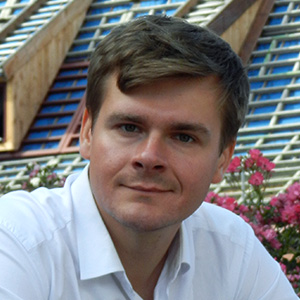 Paweł Wołejsza
Architect by education, graduate of the Faculty of Architecture, Warsaw University of Technology, travel scholarships to the University of Detroit Mercy SoA and Stanford University School of Engineering. Co-author of environmental guides, the first one by Eco Avengers group which was established by Polish Association of Developers and the second one published by PTA.com association. Expert at the conference Redefining Cities in view of climate changes, organized by WAPW. Runs his own design studio implementing and promoting pro-ecological solutions, passionate about historical buildings and good architecture.
Izabela Zygmunt
Izabela Zygmunt is an official at the European Commission Representation in Warsaw. She deals with the topics of EU climate policy and the European Green Deal as well as economic affairs, the European Semester and economic recovery issues. Previously, she worked in the non-governmental sector as an energy transition expert at Polska Zielona Sieć (the Polish Green Network) and CEE Bankwatch Network and as an energy and climate analyst at the think-tank Wise-Europe.