Housing Forum 2022
Housing Forum 2022
Sustainable housing
Satisfying the housing needs in Poland by using existing resources and tools.
26-27th October 2022
For the ninth time, the Habitat for Humanity Poland Foundation is organizing a Housing Forum. The event will focus on sustainable housing.
The aim is to generate discussion on the topic of housing support for people who are particularly vulnerable to housing exclusion due to their difficult housing situation, including people coming from Ukraine. Participants will focus, among other things, on the possibilities of increasing the housing stock through the adaptation of vacant properties, the use of the social rental model, investment in affordable housing, and issues of fuel poverty.
We address the Housing Forum 2022 to policy makers, international institutions, social housing and service providers, local authorities, NGOs, academics, media, housing experts, businesses, developers and the pro housing community.
Forum participants will talk about, among other things:
Adapting vacant properties for housing and the cross-sector model for renovating vacant properties,
Shaping housing, social and spatial policies in the country and local government units,
The impact of the Sustainable Development Goals on the formation of cities,
Social Rental Agencies,
Ways of financing housing investments in Poland,
The energy crisis and solutions for the coming winter,
The use of Circular Economy ideas in housing investments,
Public participation in creating places to live,
Innovations for social housing.
Why it matters
The events of the last two years have strongly influenced the topic of housing in Poland, in Europe and around the world. The outbreak of the coronavirus pandemic in 2020 changed the perception of where people lived, which for most people overnight became not only a resting zone, but also an office, a school or a place where they felt safe and could protect themselves from illness. Subsequently, the escalation of the war in Ukraine in February this year resulted in 7.4 million people from Ukraine arriving in Europe, according to UNHCR estimates of September 2022, abandoning all the possessions of their lives and seeking safe haven in other countries. In addition, these two major events are accompanied by a looming energy crisis that will lead to many homes being deprived of access to winter heating options. In turn, the backdrop is the ongoing housing crisis, the limited stock of accessible housing, or the challenges of ensuring energy efficiency.
The Forum will provide an ideal venue to develop solutions to the housing challenges, especially to support people who are unable to meet their housing needs on market terms alone. The forum this year will also host international experts, allowing for the exchange of good practice.
Do you like what we are doing? Support our activities through Patronite.
Sponsor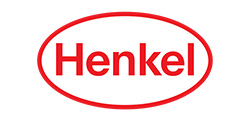 Partners

Media Partners