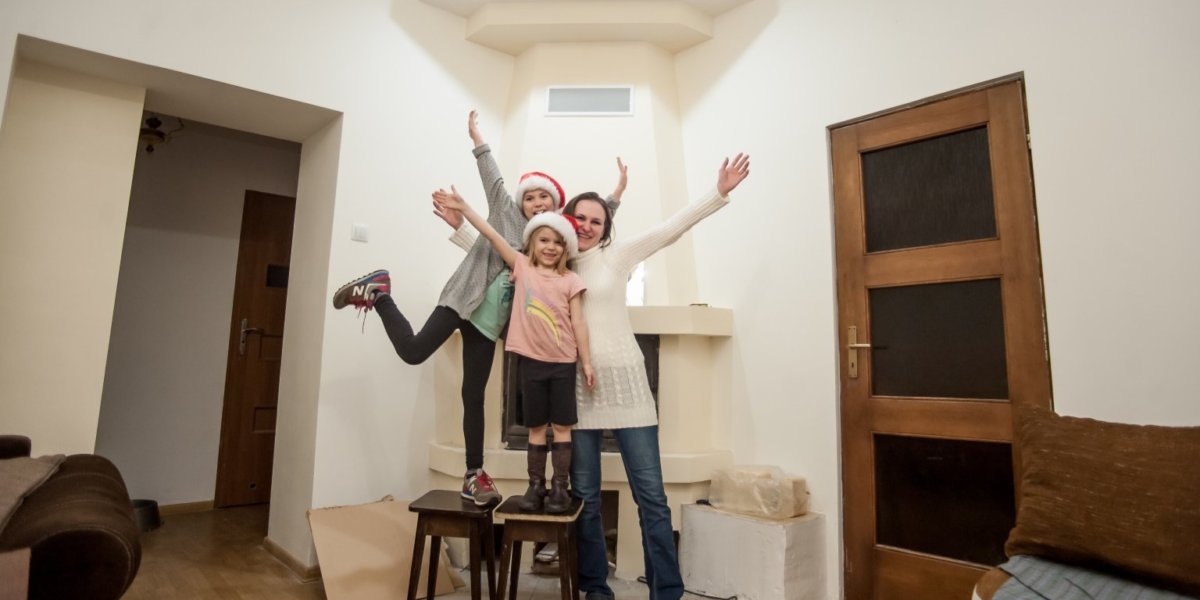 Renovation of the apartment of Beata's family in Łódź (with the help of Procter & Gamble)
At the end of 2016, together with Procter & Gamble, we supported the renovation of the apartment of Beata's family in Łódź.
About the family
Beata approached us asking for help with renovating her flat, large part of which was in a desperate need for refurbishment. The kitchen required a complete redoing, while the corridor as well as one of the rooms needed new paint on walls and ceiling. Beata managed to renovate smaller room by her own means, but the remaining works were exceeding her financial abilities. She was also time restricted (working full time and raising 3 energetic girls – aged between 5 and 11 – on her own).
Beata's apartment before the renovation: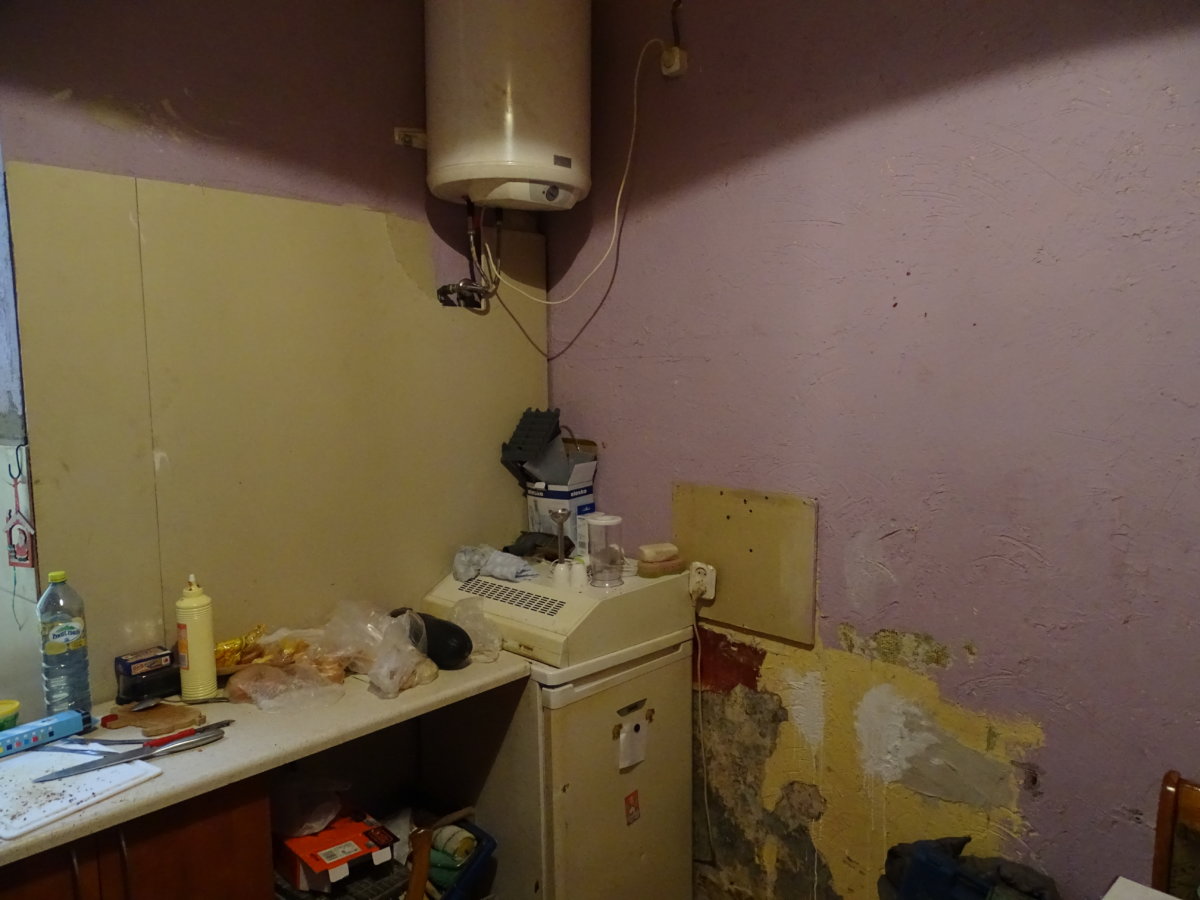 About the renovation
The renovation of Mrs Beata's flat was possible thanks to the partnership with Procter & Gamble, which supports us since 2013 in helping families in difficult housing circumstances. Procter & Gamble's financial support helped to cover costs of materials and specialist's work (this was essential for example for changing the electric installation in the kitchen). In addition to that, Procter & Gamble's local factory employees engaged in the renovation works as volunteers. During 4 days of employment volunteering programme, there were nearly 30 people participating. Mrs Beata and the volunteers were all tasked with simpler works, such as painting the walls and ceilings or fixing the tiles.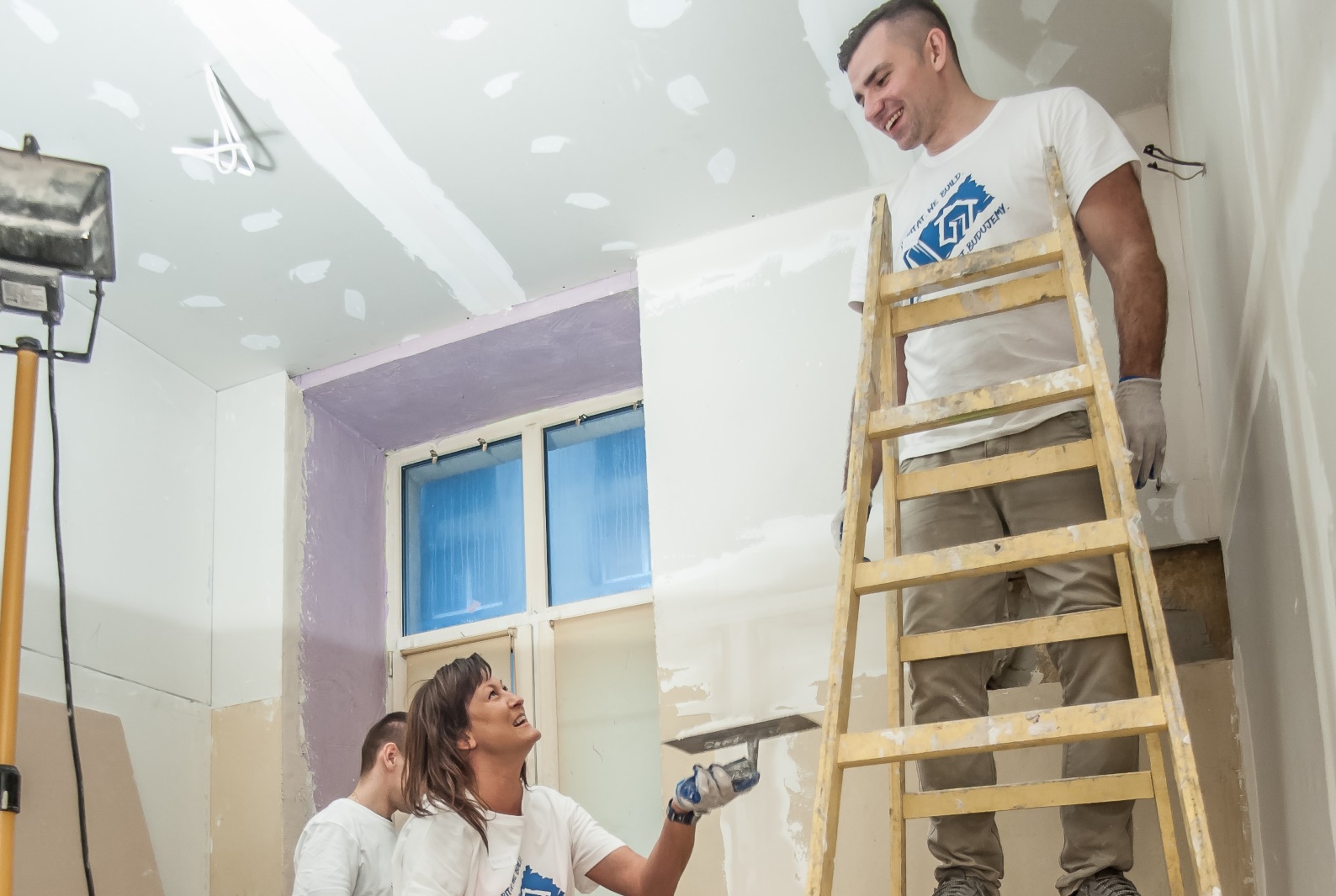 After the volunteers' work was completed, we asked Mrs Beata what her thoughts were about their work.
"I am very pleased with all the help I received from volunteers. People who showed up were full of good energy, with very positive attitude. I am very happy and nicely surprised, but also very, very grateful. The help provided by Habitat Poland is crucial, as there are lots of people, who are in the same need as I was and they do not have the same opportunity. I think that such projects are extremely important. The renovation is a big step forward for me. It would be very difficult for me to do it on my own – especially taking the time into account. That's why I think that it's going to get easier for us now."