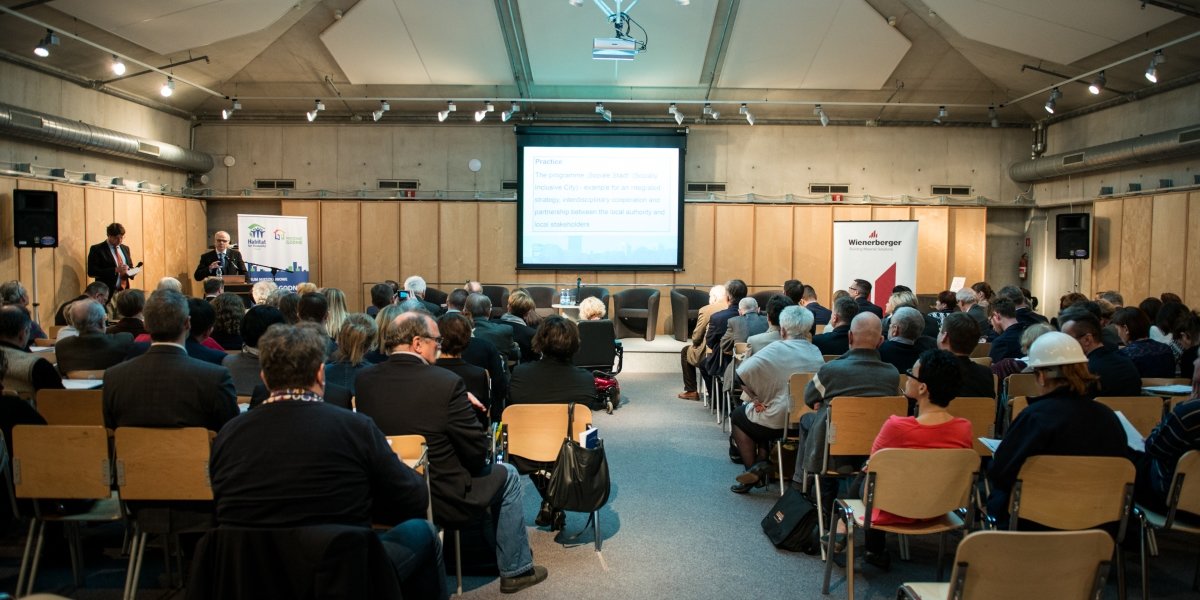 Social Forum of Housing Policy
Between 1 March 2015  and 30 April 2016 we conducted a project "Social Forum of Housing Policy", financed by the EOG as a part of its program Citizens for Democracy.
Project's aims
The project was supposed to intensify the debate on housing policy through initiating an exchange of ideas between the citizens, NGOs, experts and the government, as well as creating a coalition, which would work with the decision-makers for a systemic change in housing policy for the eradication of housing poverty in Poland.
Project actions
As a part of the project a knowledge potential on housing has been created. We had also created the Public Debate Forum on housing – including a debate in the media. Additionally, a website has been created – being both a source of knowledge on housing, but also a forum for exchanging and presenting ideas. In spring 2016 we organized 'Housing Forum', which was attended by the government, local authorities, experts, tenant groups and representatives of various NGOs. Our goal was to create a large cross-sectoral housing coalition.
As a part of the project, from the very beginning we also advocated on behalf of tenants and people at risk of housing exclusion, as well as other stakeholders connected with the housing policy.
Additionally, there was a country-wide study conducted within the project in order to systematize the knowledge on the issue of housing. As a result of the qualitative research (deepened in four selected cities in Poland), qualitative research (an opinion survey and a study conducted in all municipalities in Poland), but also based on the analysis of the collected data there was a report drafted, which identifies all housing problems, presenting recommendations and possible solutions. The report is available in both electronic and paper version under "Publications".
Related