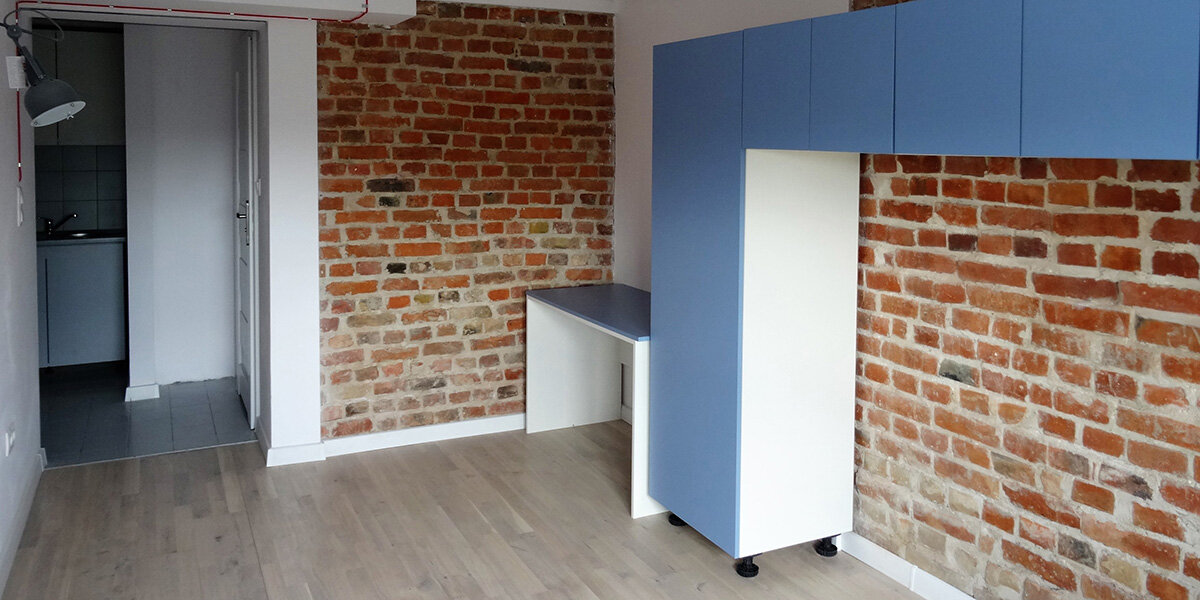 "Trampoline" pilot project
In the years 2014-2016, we realized the "Trampoline" pilot project in cooperation with the Orionine Fathers' Center for Juvenile Social Reintegration in Warsaw-Anin. With the help of business partners, we bought an unused attic space of an apartment block in the Warsaw district of Praga-Północ. We developed a complex of 7 studio apartments which are rented on a rotating basis to young adults who leave the Orionine Fathers' Center. They can stay in supportive housing for a maximum period of 2 years. The apartments are affordable but not free as the residents need to cover the monthly costs of utilities and administrative charges. The residents are not left alone on their way towards autonomy as they are supported by a tutor from the the Orionine Fathers' Center who lives next door.
The renovation works at the attic were realized with the support of future residents as well as local and international volunteers, including corporate volunteers and participants of Global Village, Habitat's international volunteering program. The project was realized with the support from our  business partners, such as: Saint-Gobain Initiatives Foundation, Raiffeisen Bank, FAAB Architektura Adam Białobrzeski/Adam Figurski, Whirlpool, Dow Chemical Company, Andrzej Lulka Law Office, Wienerberger.