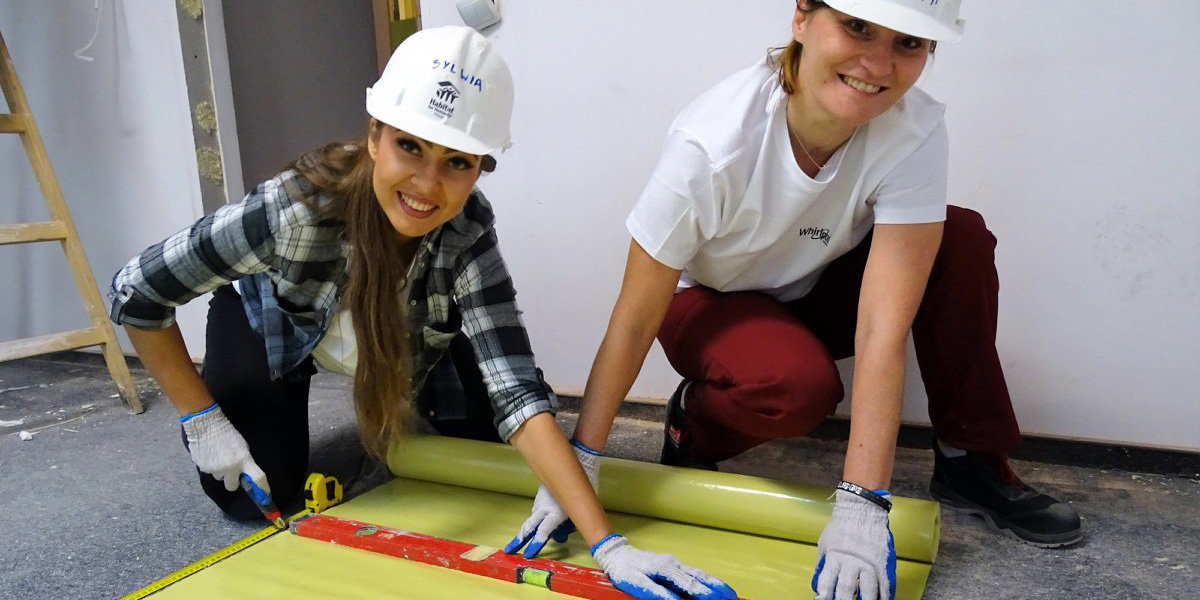 We helped develop emergency housing for women and children
19 employees of Whirlpool EMEA from Poland and Slovakia took part in a corporate volunteering event in Warsaw. They helped adapt a former office space and turn it into emergency housing for women and children fleeing domestic violence.
ABOUT THE EVENT
Whirlpool EMEA volunteers helped with the installation of plasterboard partition walls as well as puttying and painting of walls and ceilings. They altogether spent 114 hours helping.
Several languages were spoken on the construction site, as some of the volunteers came from Poland and some from Slovakia – but it was not an obstacle to communicate and work successfully :).
VOLUNTEERS ABOUT THE EVENT
The volunteers filled out anonymous evaluation surveys that assessed the organizational aspects of the event including assignment of tasks or availability of tools. The percentage of positive grades ("excellent" and "good") was 100%. The volunteers left many comments pointing out that their participation in the event brought them a lot of satisfaction and that there was a positive atmosphere on the construction site. They wrote, for example:
Very positive, cool people and atmosphere.
Great event with great people.
I am very happy of what we have done today and proud of what we achieved. As a non-Polish speaker I loved the way everyone tried to speak with me to be sure I could understand everything and enjoy the experience. Thank you.
ABOUT THE PROJECT
The volunteers contributed to the adaptation of a former office space into emergency housing for women and children who experienced violence and urgently need shelter. We have been working on this project since October 2017 in Warsaw in partnership with the Women's Rights Center. The first apartments should be ready by the end of the year. The emergency housing complex will also include a common kitchen and a children's playroom.