Constructions and renovations
In progress
30 December 2017
In 2017, we are supporting the adaptation of former office space into emergency housing for women and children who have experienced violence and urgently need shelter. We are running the project in Warsaw, in partnership with the...
Completed
30 December 2017
We are currently helping the Center for Blind and Partially Sighted Youth with Multiple Disabilities, led by the Tęcza Association in Warsaw. Our project aims to renovate the building's roof in order to improve the living conditions of...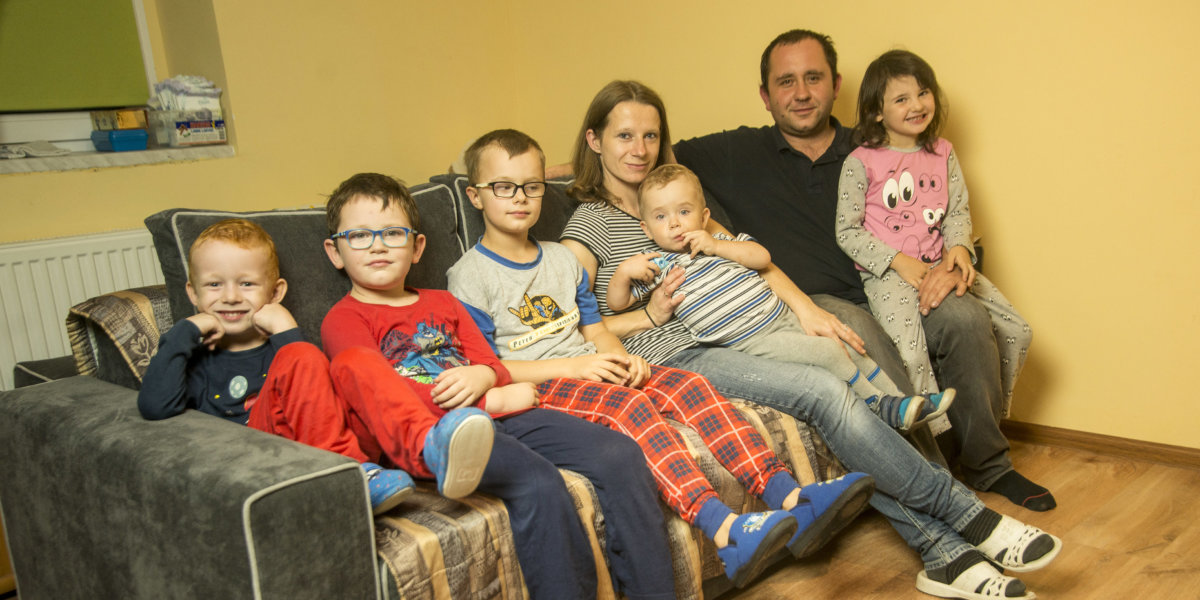 30 December 2017
Between autumn 2016, and spring 2017 we supported the family of Małgorzata and Piotr with 5 little children. Together, we renovated an old house which they inherited from Małgorzata's grandparents. About the family Małgorzata and Piotr...
30 December 2017
We help extend a hostel serving people who are at risk of homelessness and people who recover from addictions. The hostel is part of Mother Eva's Blue Cross House in Pszczyna. We renovate the rooms which are not currently in use so the...
30 December 2017
In 2016, we help to renovate the PCK Care Home in Chorzów, which hosts 35 elderly and disabled people in need of constant care. The renovations focus mainly on refurbishing the rooms and common areas so that the residents' living...
30 December 2017
In 2016 we helped to renovate the Care and Rehabilitation Center for mentally impaired adults, run in Otwock by the Revita Foundation. How did we help? (about the renovation project) There were several rooms in the Center which were...
30 December 2017
In 2015 and 2016, we support the family of Bożena, Arkadiusz and their 5 children who live in Ziębice (south-west of Poland). The goal is for them to move out of a one bedroom apartment which is much too small for 7 people. After the...