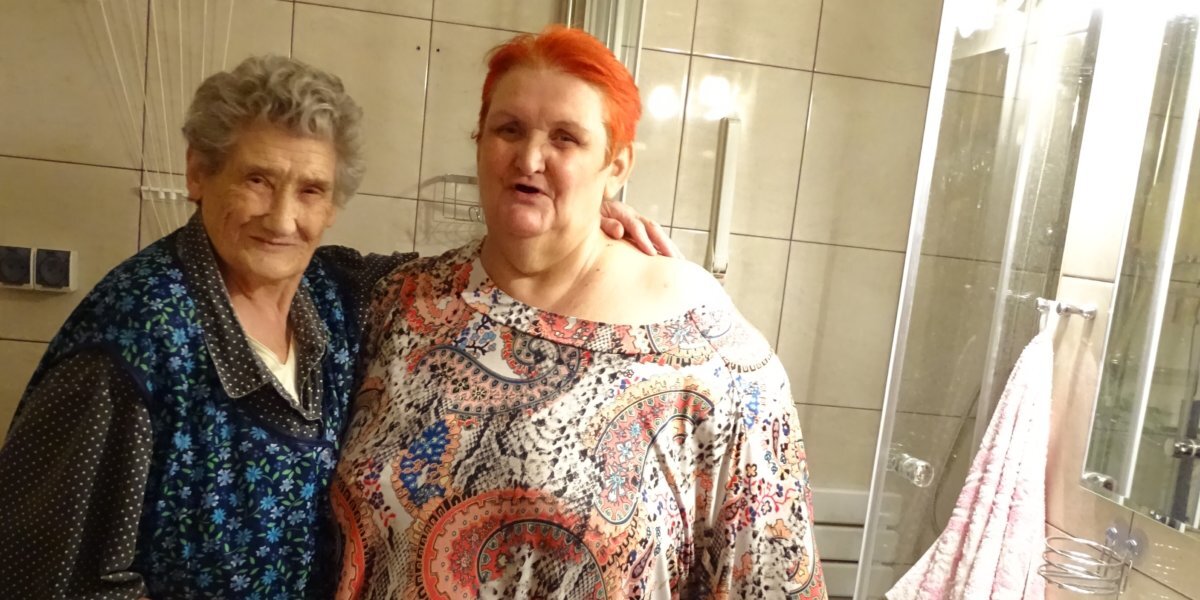 Renovation of the apartment of Marina's family in Warsaw (with the help of Procter & Gamble)
At the end of 2016, we helped Marina's family in renovating the bathroom and the kitchen of their apartment located in one of Warsaw's districts: Targowek. The renovation was supported by Procter & Gamble.
About the family
Marina lives with her mother, Ludmila. They both suffer from various health problems and spend a substantial portion of their already modest income on necessary medicines. Marina heard about Habitat for Humanity Poland from the employees of her local Social Service Centre, who have recommended us as the trusted partner for renovation projects.
– I've decided to turn to Habitat Poland for help mainly because of the state of my apartment – after 20 years with no renovation works at all. I did not do anything with it due to my declining health condition. The bathroom and the kitchen looked really bad and my mother is an elderly person (84 years old) – she was not able to get into the bath tub. The bathroom was not suitable at all for an elderly person with mobility difficulties.
This is what Marina's apartment looked like before the refurbishment.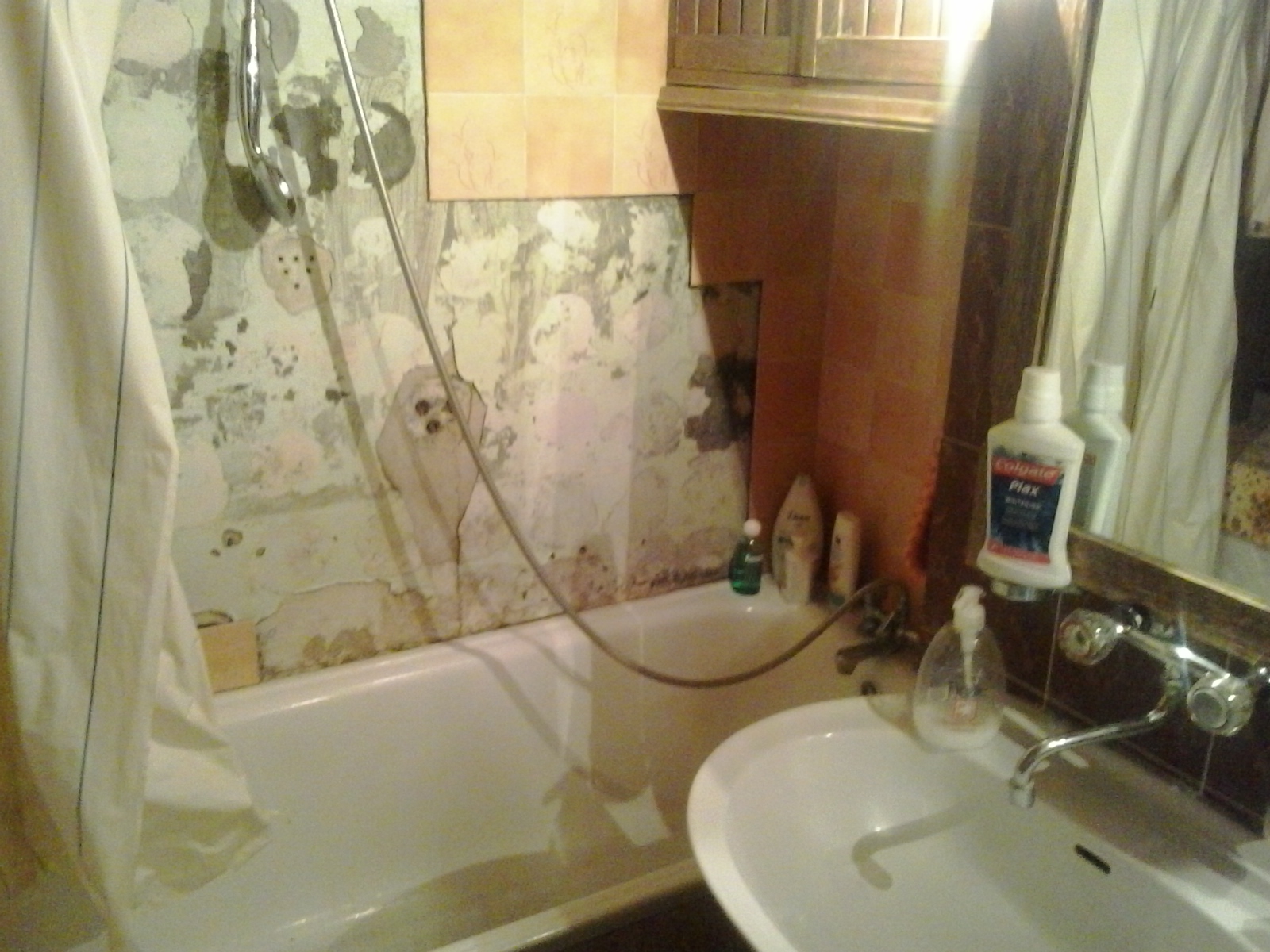 Marina had no doubts that the renovation is absolutely vital in her apartment, but at first she was worried if it will actually work out.
– I was in touch with one foundation already, which said it was going to help out with the renovation. These people turned out to be not very reliable, no actions were taken and it all ended on talking. My mother warned me that it might also be the same in this case and I will only end up wasting my time and energy. However I decided that I will give it a try. You will never change anything if you sit around doing nothing.
About the renovation
Once we took over, Marina soon realised, that this time it will not end up on talking. In the first stages, our technicians ran complete refurbishment of bathroom, redoing it in such a way that it would better suit the needs of someone with mobility issues. They replaced the old bathtub with the shower, laid new tiles, fixed new doors, replaced taps, wash basin and toilet bowl. There was a lot of work, but we managed to lower the costs thanks to the financial support we received – a donation from Procter & Gamble.
Next stage was the kitchen. Thanks to the support from her local Social Service Centre, Marina has been able to purchase new set of kitchen cupboards while we helped out with setting them up. We organised two actions, engaging our local network of volunteers: high school students from Campus Chapter group as well group of female architecture students. We removed old kitchen furniture, cleaned up the walls and set up and fitted the new cupboards.
– The volunteers were great, and the technicians were true professionals. The technicians were passing the instructions onto volunteers and they eagerly followed their lead. You don't see much of this engagement in young people these days.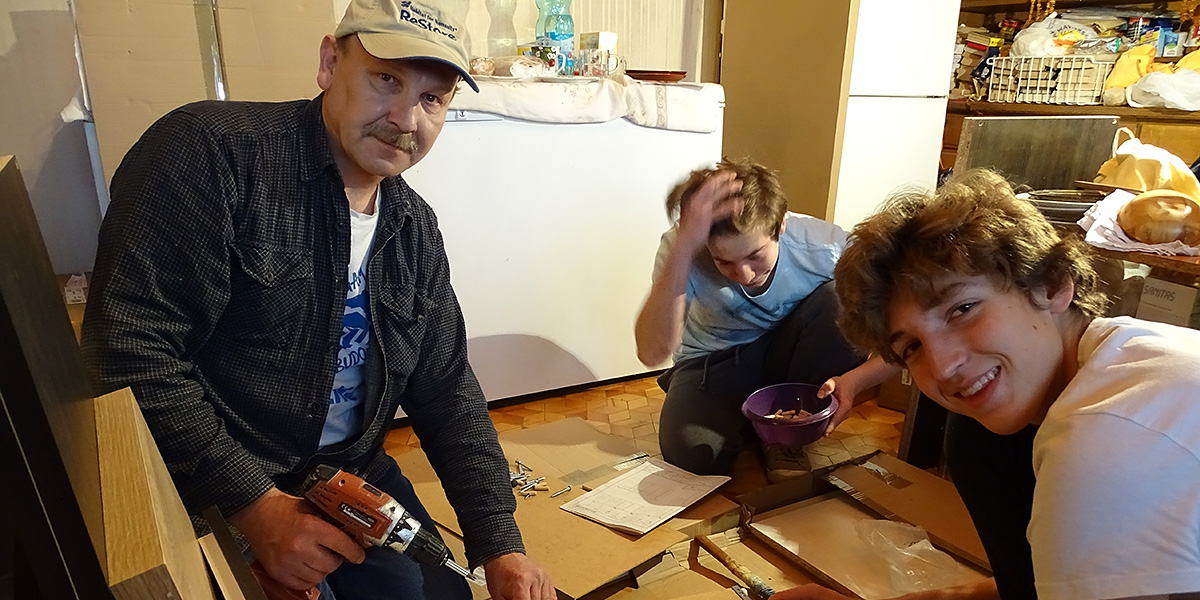 Marina is very pleased, not only with how swift the volunteers worked but also with the outcome of the renovation.
– I still have troubles getting used to the effects. The bathroom is beautiful, it is incredible. Me and my mother are very happy. I would definitely recommend such renovation to others and I will praise Humanity Poland over and over.
This is what Marina's apartment looked like after the renovation finished.