About us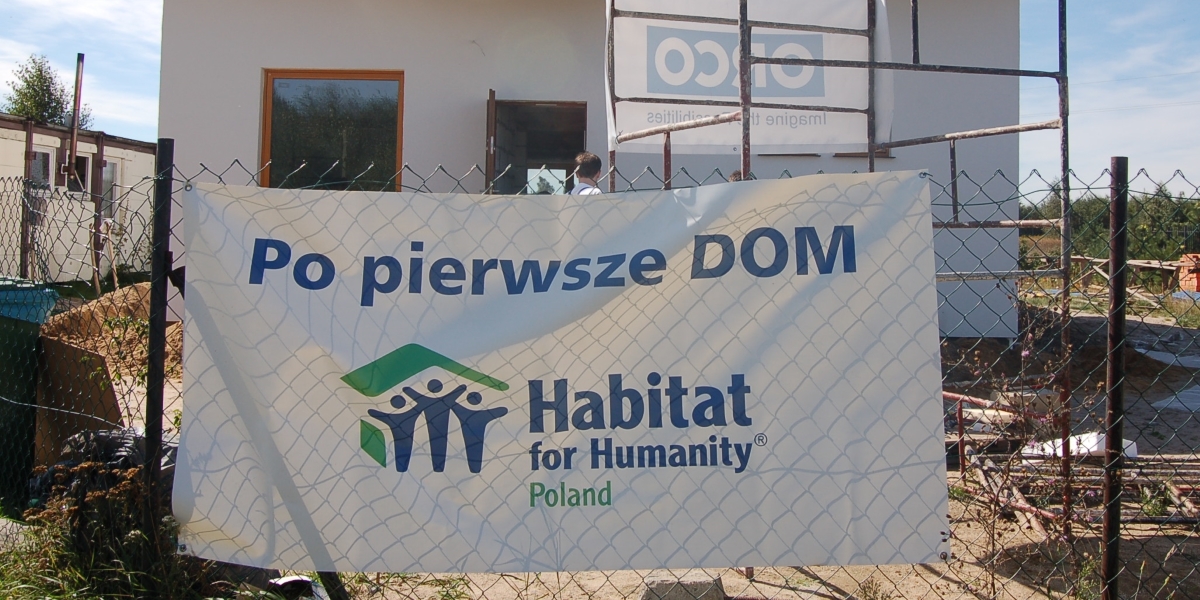 About Habitat Poland
Habitat for Humanity Poland is a Christian housing organization which works for improving housing conditions of low-income people and preventing homelessness. Our activities include:
building and renovating housing units in partnership with people in housing need and volunteers;
implementing housing innovations which increase access to affordable and decent housing;
acting in the name and for the benefit of people in housing need in order to, among others, improve the effectiveness of housing policy.
Habitat Poland was founded in Gliwice in 1992 as the first Habitat for Humanity office in Europe and so far has helped about 4000 people in Poland. It is part of Habitat for Humanity, a global network of nonprofit housing organizations working in approximately 70 countries.
About Habitat for Humanity
Habitat for Humanity is a global, nonprofit housing organisation with over 40 years of experience. We empower people in the world's poorest communities to overcome the chronic lack of decent, affordable housing. Since 1976, we have helped 9.8 million people in over 70 countries.
More at: www.habitat.org.